I know I say this every time but I just can't believe how fast babies grow up.
It feels like just yesterday she was my tiny little newborn that
screamed
bloody murder all throughout the day
(thank you reflux)
.
While I'm thankful that the screaming phase is over (for the most part),
it's still bittersweet that she's a growin' up.
I would call this time in her life the beginning of her destructive phase.
She is curious about everything and needs to touch/eat everything she sees.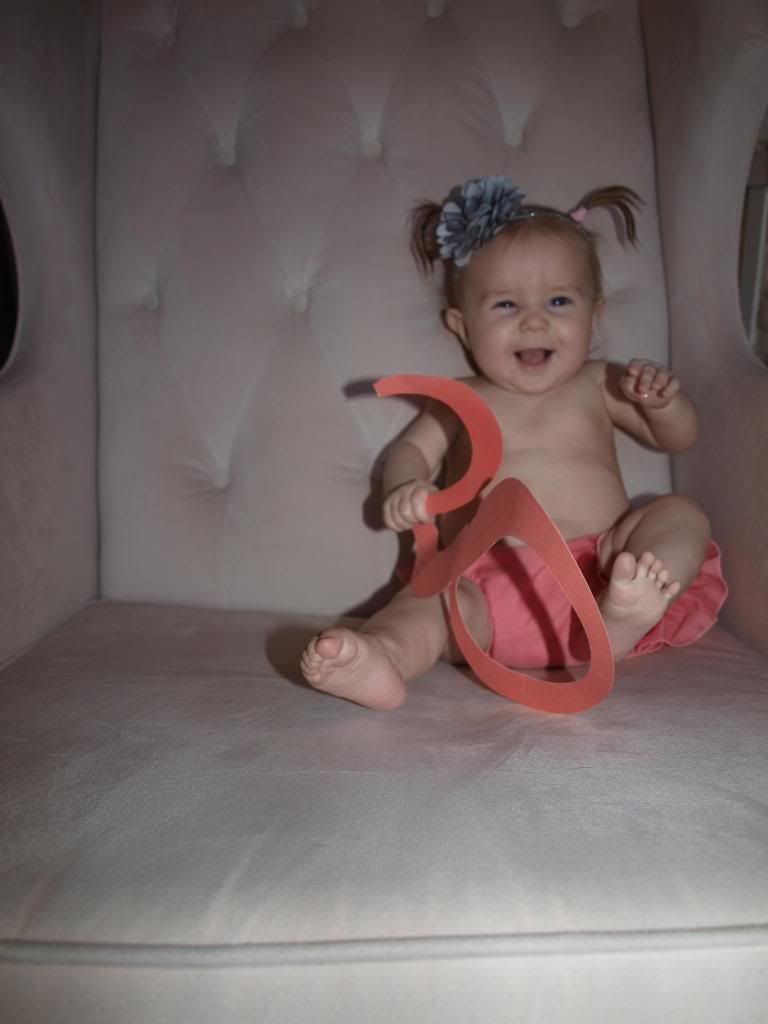 She's such a joy.
Giggles are now baby belly laughs.
She babbles all the time.
My favorite babbles are mama, while Nate prefers dada.
She also has little conversations with herself in the car, it goes a little something like,
Ya? Ya? Ya? Ya? babble, babble Ya? Ya? Ya? Ya?
So cute.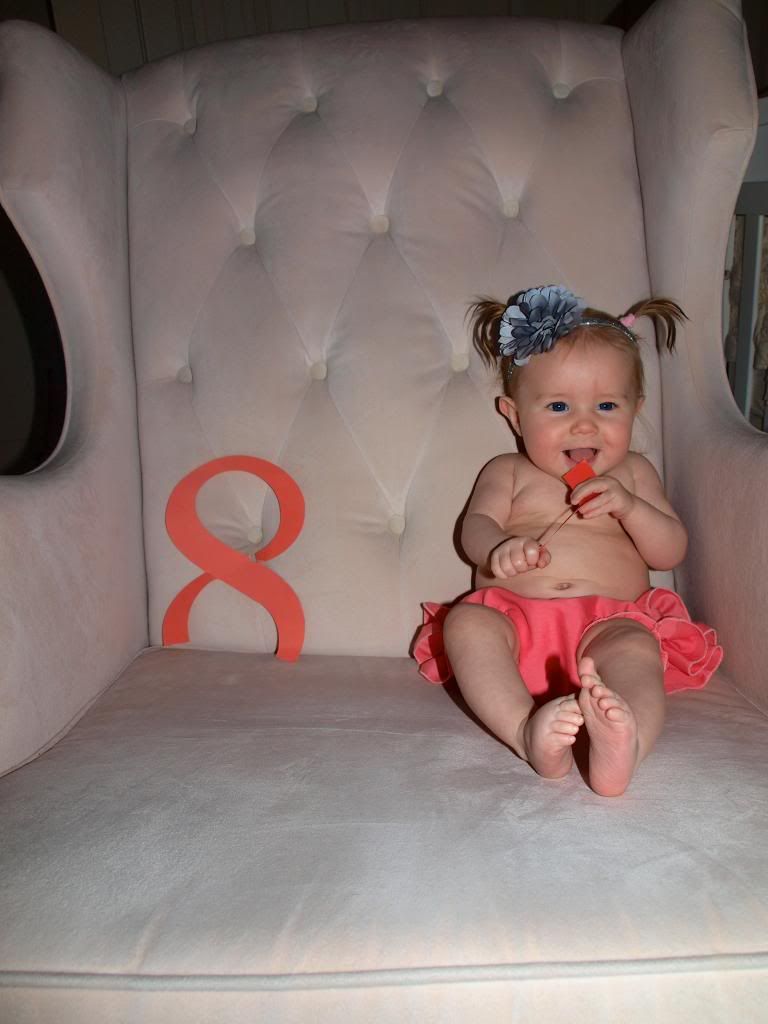 Happy 8 months my little love!
xoxo